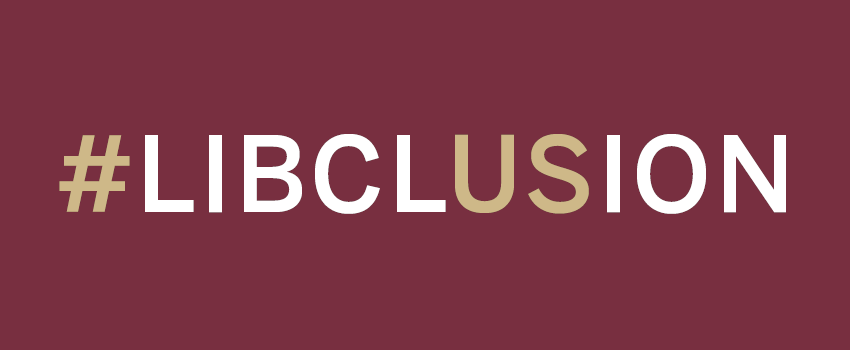 "The Florida State University Libraries define diversity as the sum of the ways that people are both alike and different. We are committed to embracing the full spectrum of human and social identities. We strive to create and maintain an inclusive environment in which all individuals are treated fairly, respectfully, and valued for their distinctive skills, experiences, and perspectives to maximize the potential of all libraries' employees and the communities with whom we interact."
The University Libraries is dedicated to the ideals of diversity, inclusion, and equity. We endeavor to embody those ideas every day in all of our work. However, we have three purposeful initiatives that turn those ideas into action: 
FSU Libraries Land Acknowledgement Statement
FSU Libraries acknowledges that Florida State University is located on land that is the ancestral and traditional territory of the Apalachee (a-puh-lay-chee) Nation, the Muscogee (muh-skow-gee) Creek Nation, the Miccosukee (mi-ka-su-ki) Tribe of Indians of Florida, and the Seminole Tribe of Florida. We pay respects to their Elders past and present and extend that respect to their descendants, to the generations yet unborn, and to all Indigenous people. We recognize that this land remains scarred by the histories and ongoing legacies of settler colonial violence, dispossession, and removal. In spite of all of this, and with tremendous resilience, these Indigenous Nations have remained deeply connected to this territory, to their families, to their communities, and to their cultural ways of life.
We invite you to think about the Indigenous Nations whose land you are on and pay respect to those who have gone before and those who have yet to come. Through this Acknowledgement, we celebrate their resilience and strength then and now, and express our ongoing commitment to dismantle silenced histories based on colonialism.